Please check out our pictures to see previous custom work we have completed.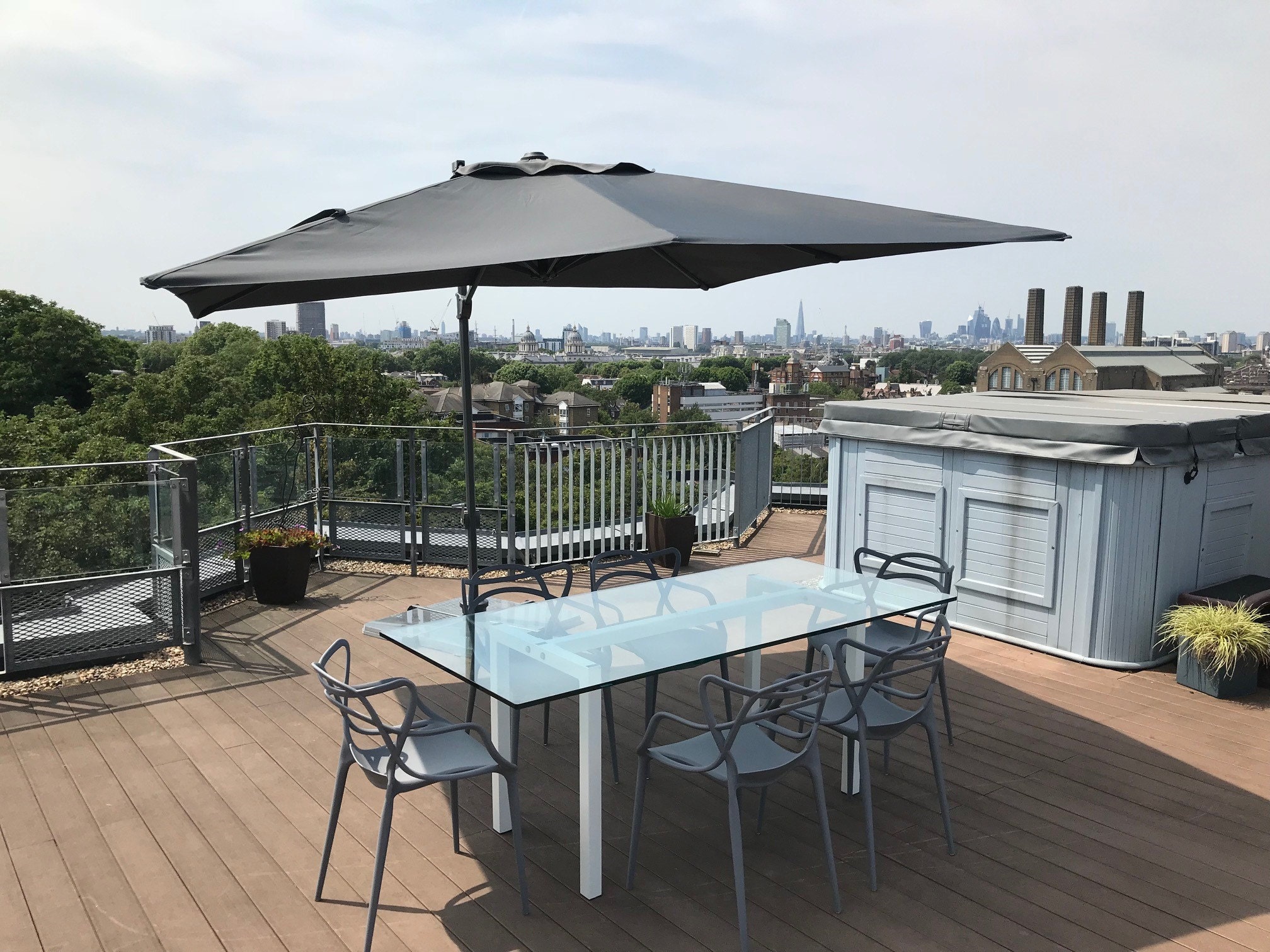 Upside down U shaped legs with support bar finishing in zinc and white powder coat to protect for outdoor use.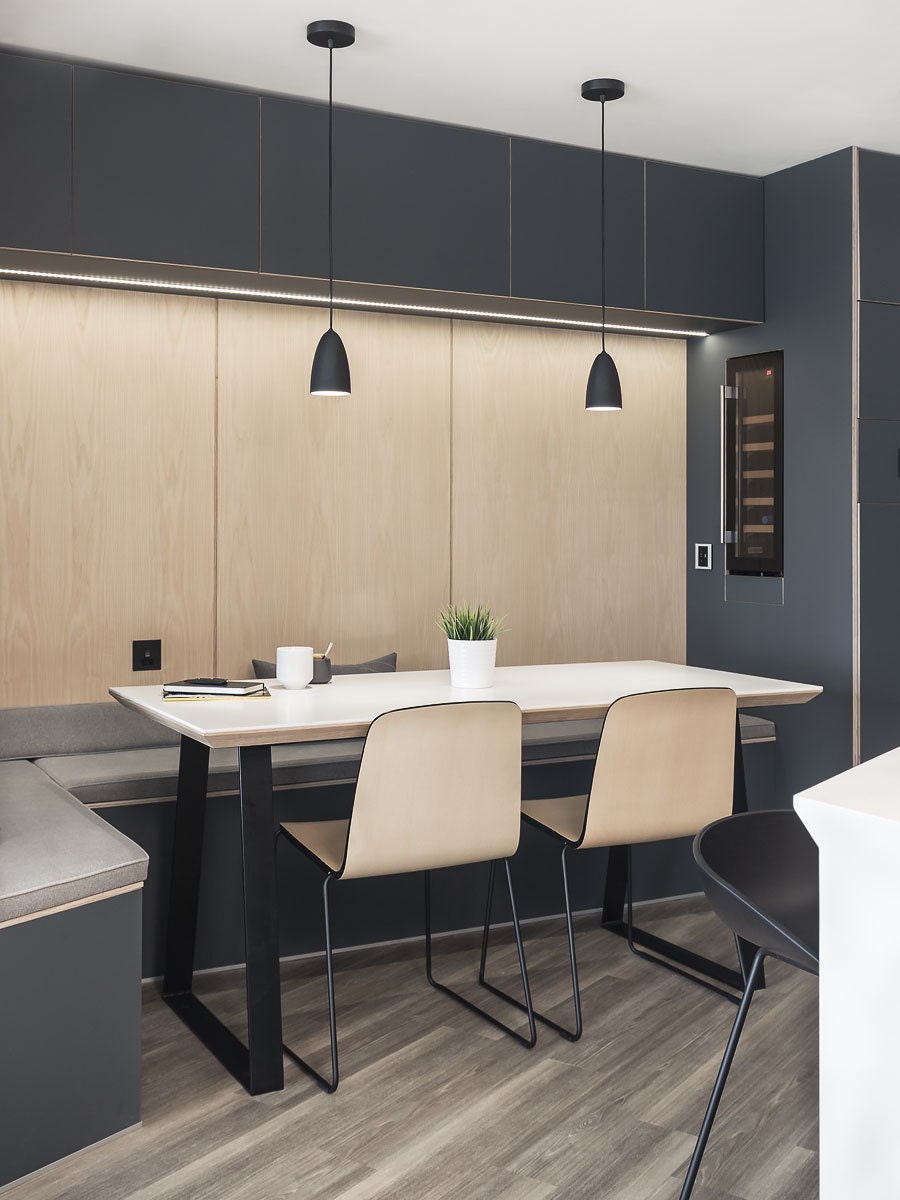 Custom trapezium table legs made from steel flat bar and finished in Satin Black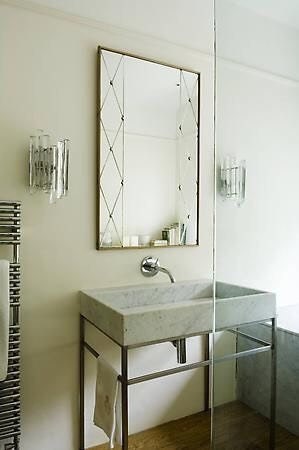 Bathroom vanity unit custom made to size.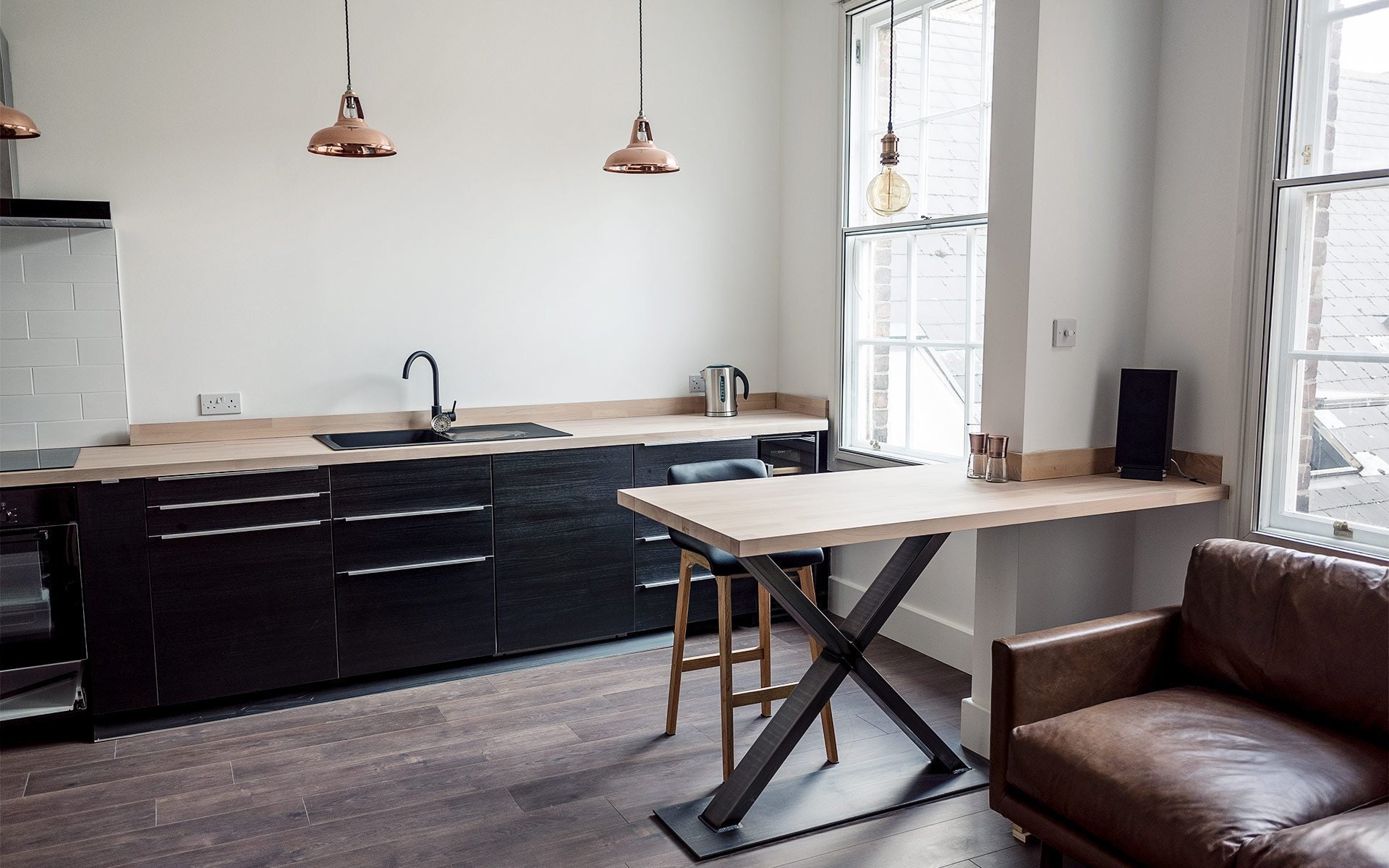 Custom X shaped breakfast bar leg made from 100x50mm box section with a heavy bottom plate, finished in clear lacquer.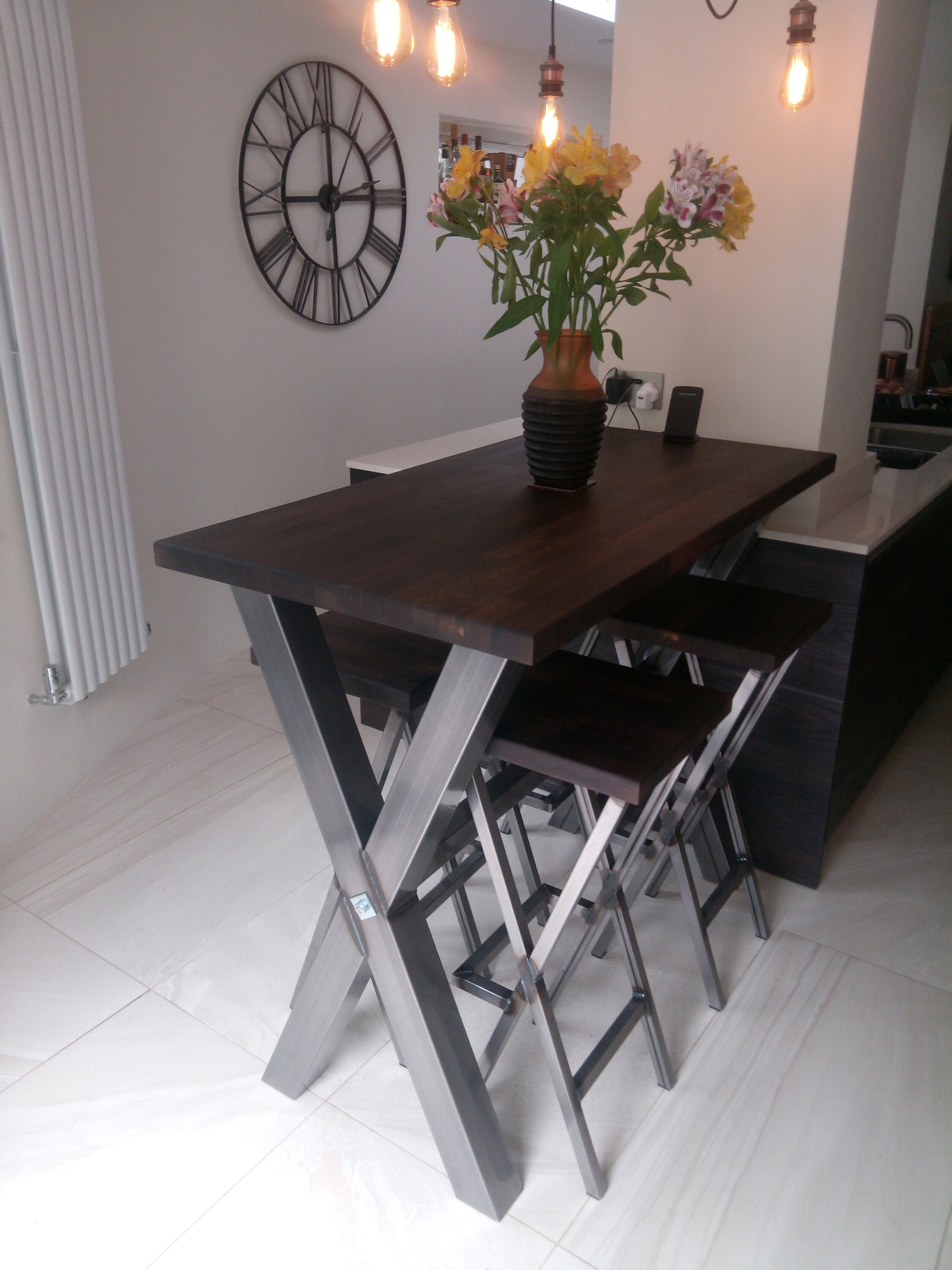 X shaped breakfast bar legs with custom X shaped stools to match finished in a clear lacquer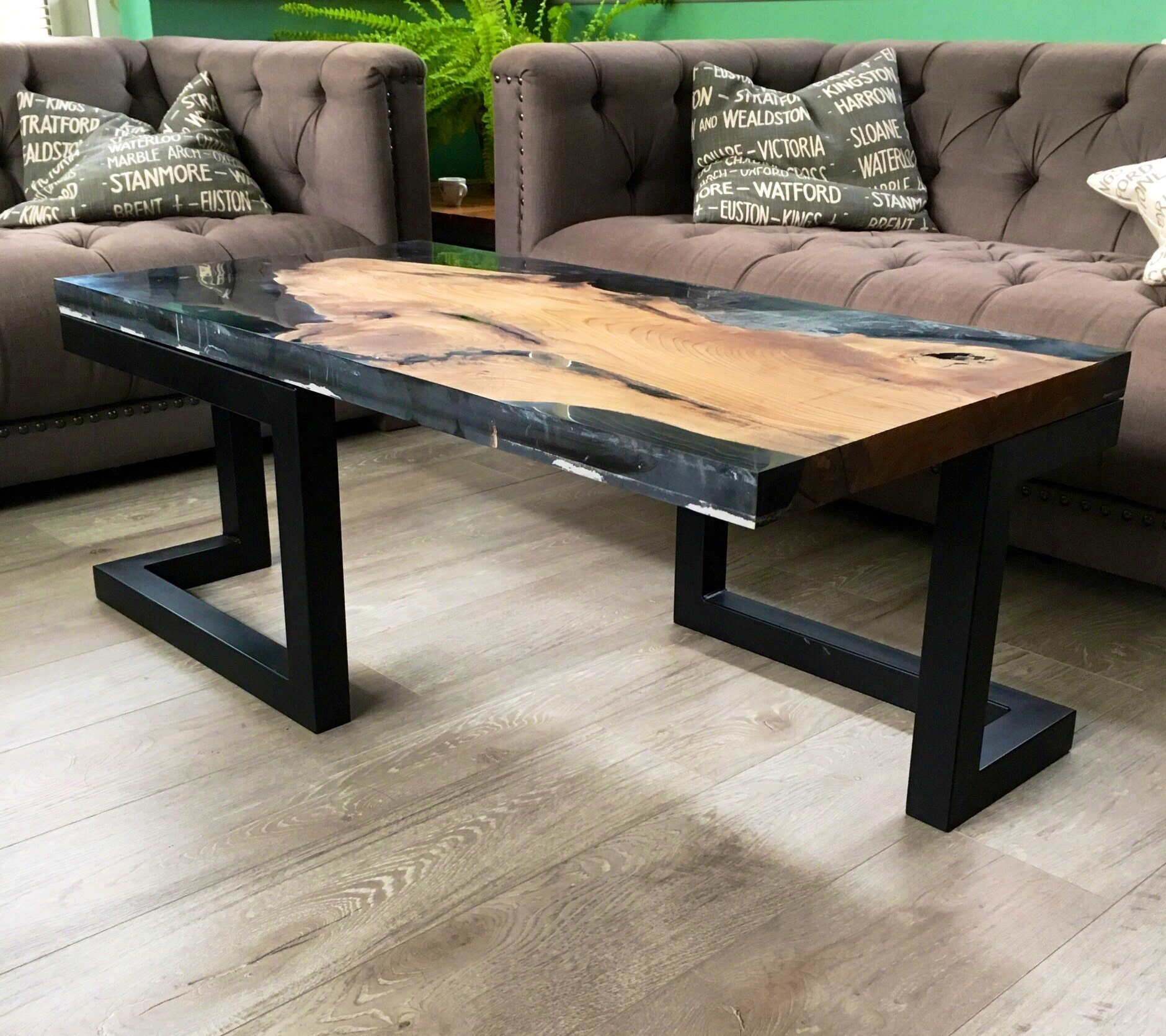 L shaped legs made for a customers river coffee table, legs finished in Matt Black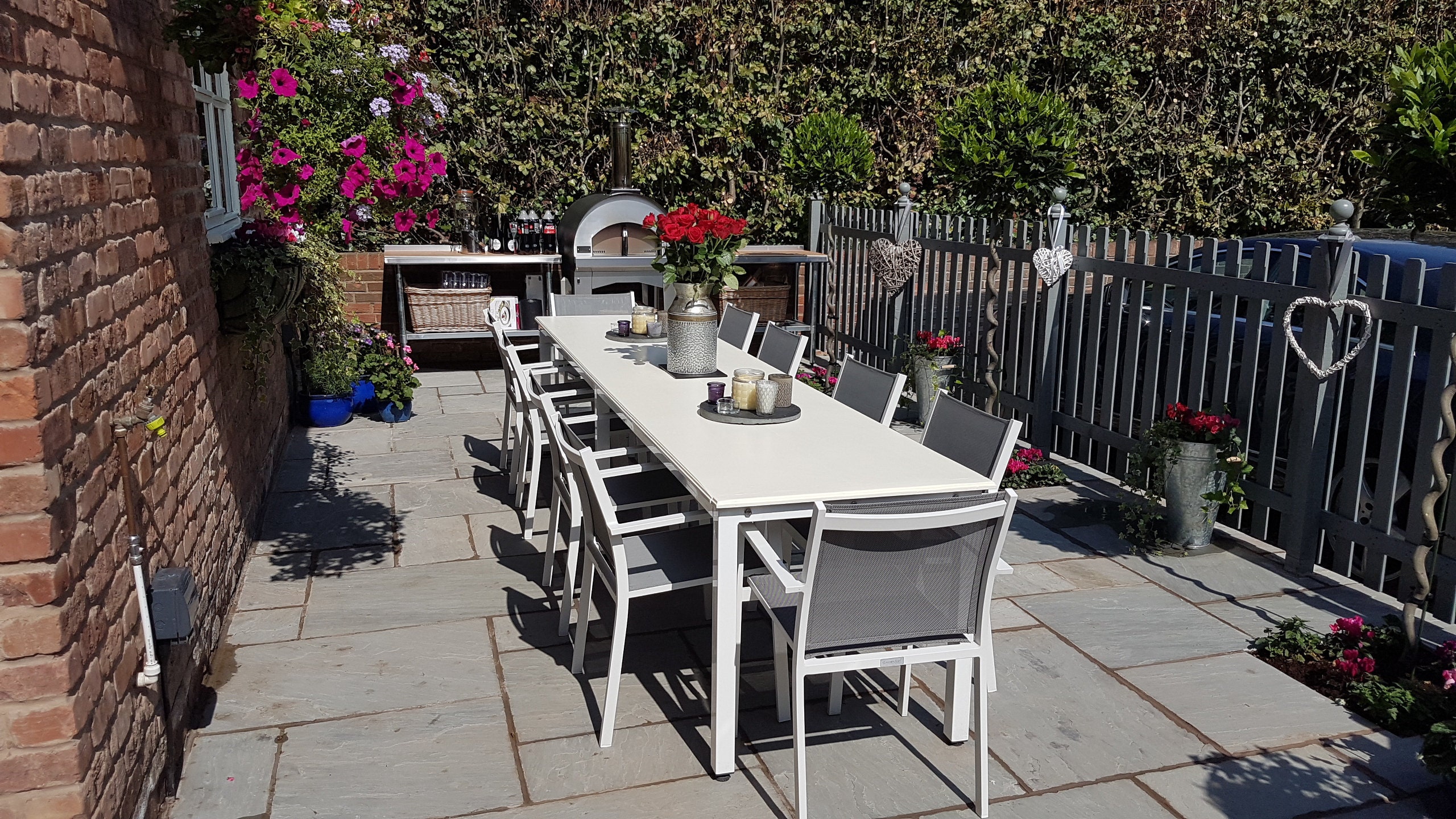 3.5m long outdoor table, frame made from 50x50mm box section. 3 legs with 2 rectangle frames bolted together, finished in zinc and powder coated to protect from rust. Top made by customer.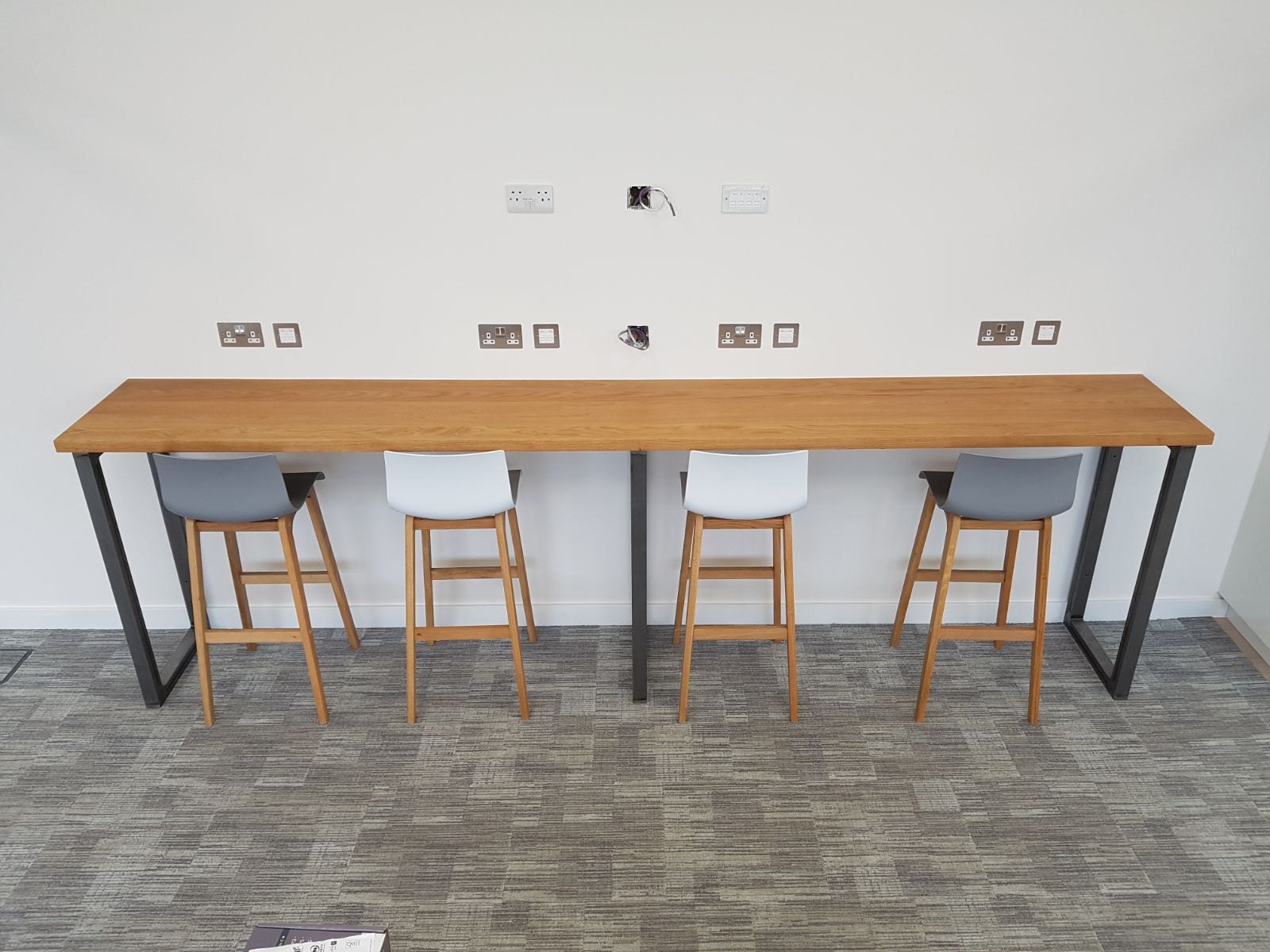 Custom sized laptop bar, 3 rectangle legs finished in clear lacquer with an oak top.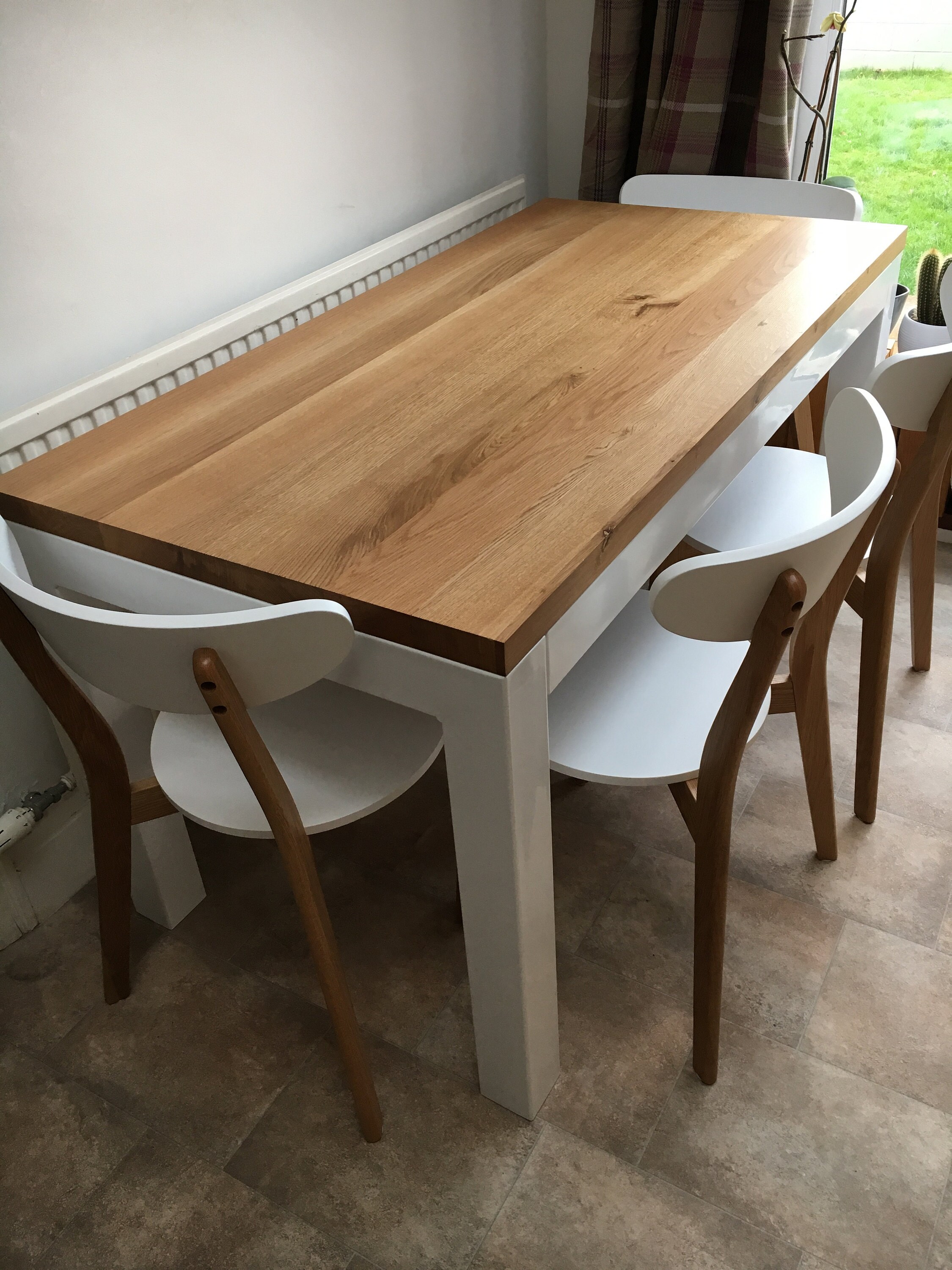 Dining table, legs made from 80x80mm box section with a 80x40mm steel frame which is bolted into the legs. Finished in white powder coating with a 40mm thick soild oak top.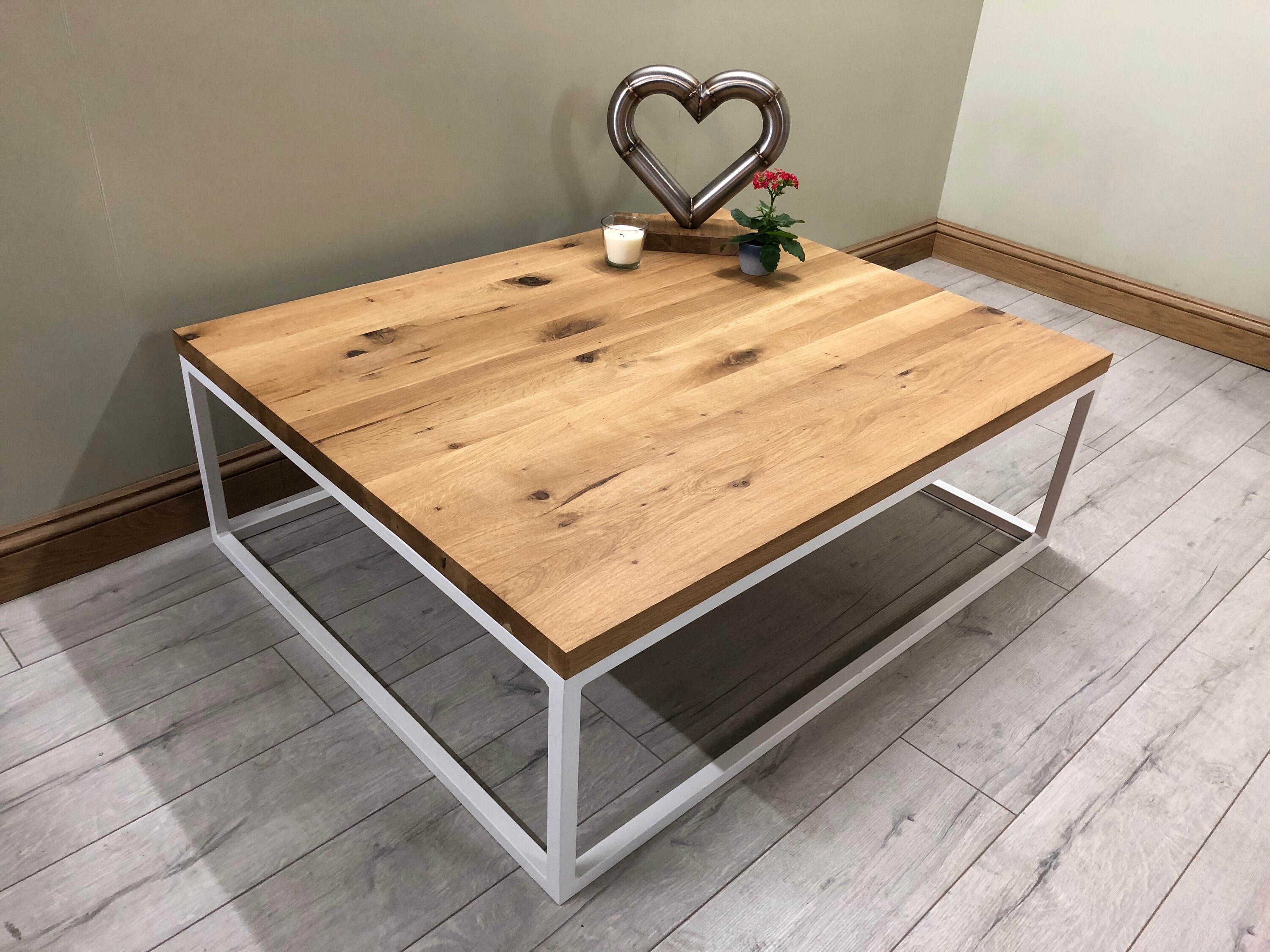 Custom sized coffee table made from 25x25mm box section finished in white powder coating with a solid 40mm thick oak top.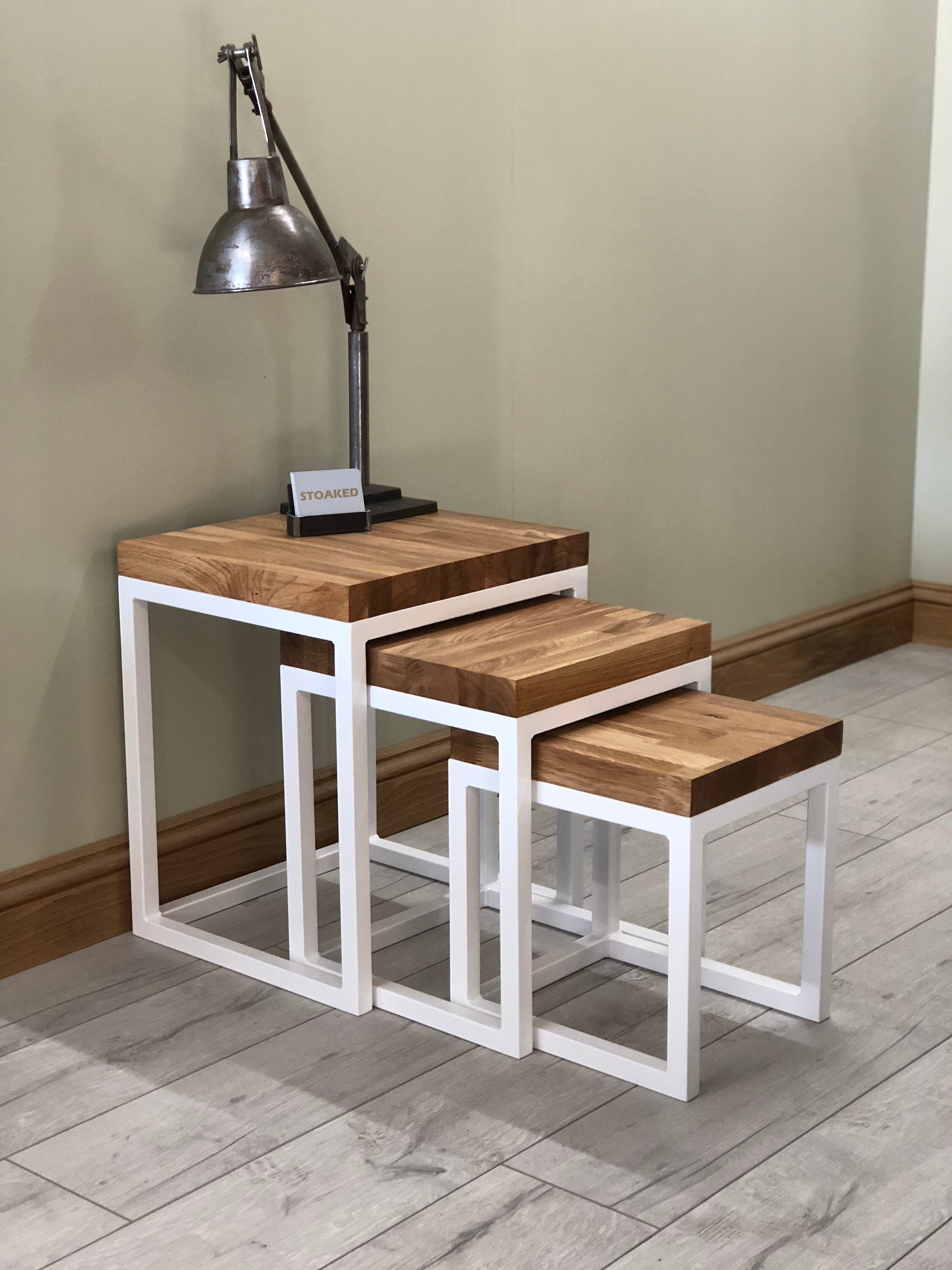 Custom made set of 3 nest of tables, made from 25x25mm box section finish in white powder coating with a solid 40mm thick oak top.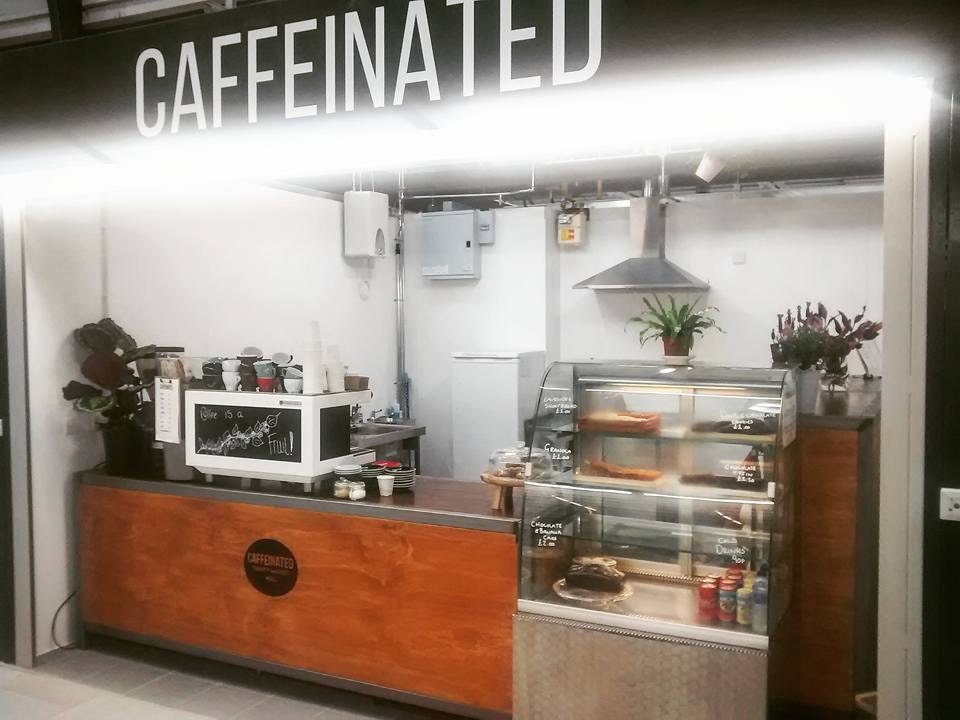 Custom made units for 2 coffee shop counters for a coffee shop in Hull - Caffeinated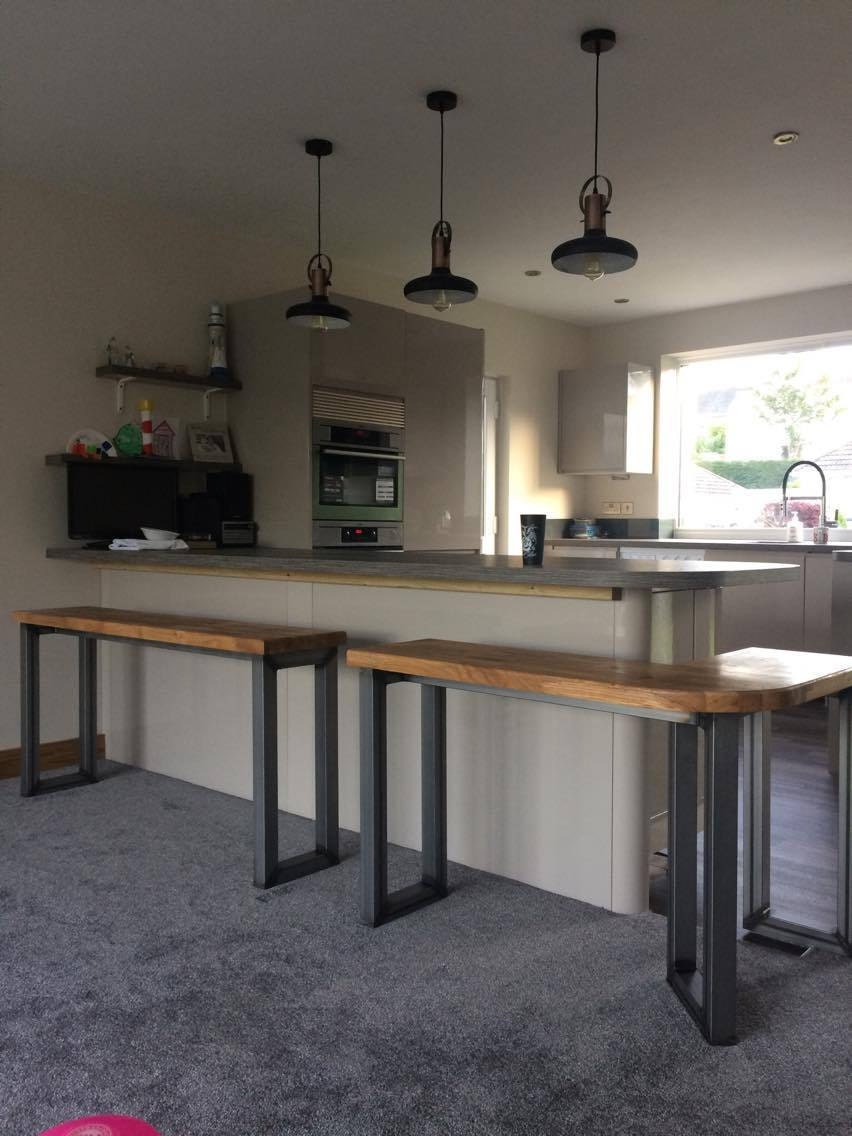 Custom made benches for breakfast bar made from oak block with 50x50mm steel legs, includes curved bench.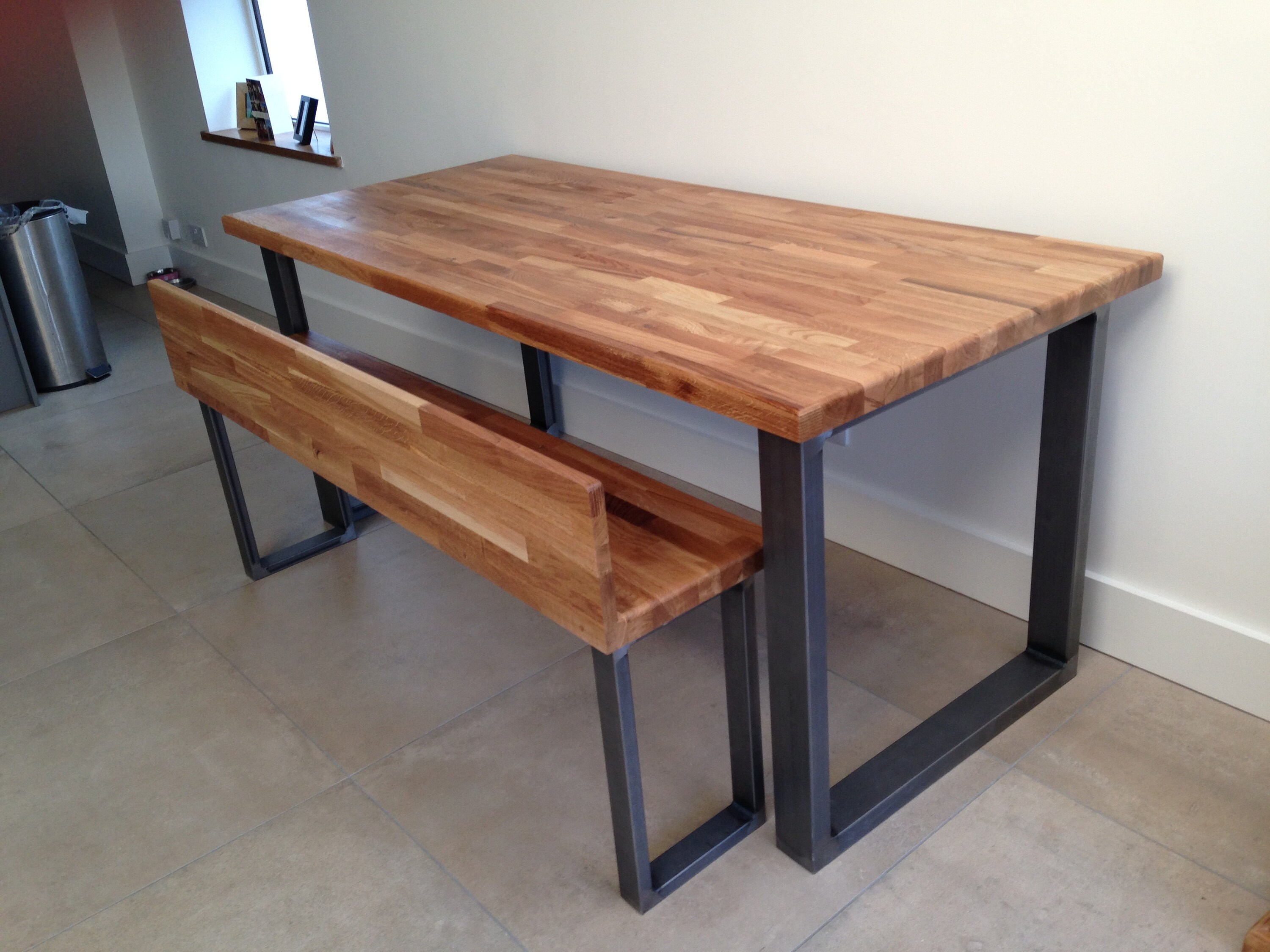 Oak block table with custom bench with back.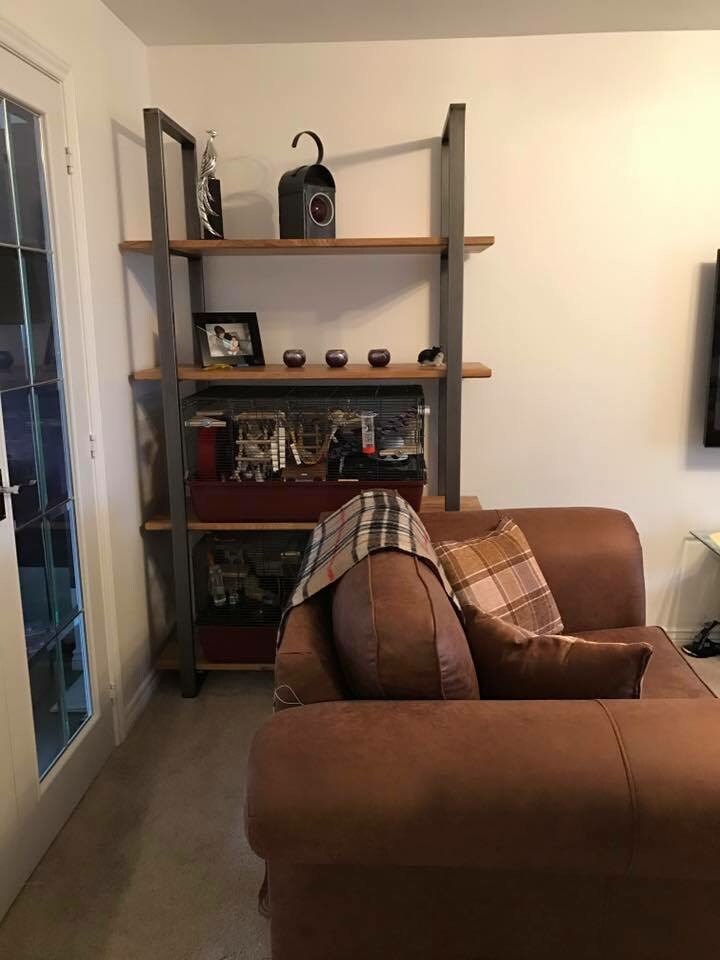 Custom shelving unit made from 50x25mm Steel box section with oak block shelves.